The Pegasus Pledge: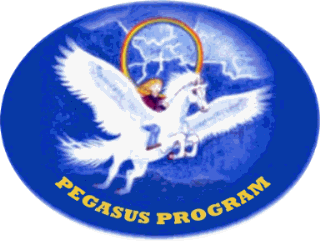 "I will do my best in school."
"I will stay away from illegal activities."
"I will strive to become my own best self."
The Pegasus Program is a 501(c)3 Organization.  Please consider helping children overcome obstacles by volunteering or becoming a sponsor.  A child's success may depend on your willingness to provide support.
ABOUT The Pegasus PROGRAM
The Pegasus Program is a recreational, educational, mentoring program for youth.  It provides opportunities for youth to learn and grow in a "stable environment".   We believe that youth who develop healthy activities outside school and have good relationships with caring adults – healthy, successful, contributing, members of society– are more likely to make a good transition into adulthood.
Originally the Pegasus Program involved horsemanship and riding lessons.  Though this activity is still a part of the program, we feel it isn't the only activity we should offer.  We recognize that not all children are attracted to extremely large furry beasts, or have the gene for "equine addiction".  Those that do can learn about the care and training of horses.  We teach how to ride for pleasure or to become a highly competitive rider and trainer in a wide range of equestrian sports.  Horses do have a magical attraction for some.  They can give unconditional affection, are completely impartial to ones background and offer opportunities for developing good character traits in both the rider and mount.    As President Regan stated, "The outside of a horse is good for the inside of a man."  Other animals also have this therapeutic quality.  For this reason we intend of including opportunities to learn about and participate in the training of canines.  No matter the species, reward and discipline when fairly and consistently applied produces outstanding results.
Other recreational activities give youth a chance to get physical and have a great time.  Hiking of one is a wonderful way to see the beauty of nature and enjoy the company of others.  It is enjoyable no matter the size of the group and doesn't require competition to participate.  Hikers can be at different levels of fitness and any age.  We live in an area that has great natural beauty.  Many youth haven't had the chance to go on trails in the wilderness and would benefit greatly from the opportunity.
All program participants must promise to abide by the Pegasus Program Pledge; "I will do my best in school.  I will stay away from illegal behavior.  I will try and become my own best self."  Program success is measured by comparing school attendance, grade reports and input from Guardians.  In addition, a self evaluation using our "Action for Excellence" attitudinal survey helps to assess internal changes.  Improvements in self esteem, self confidence, physical fitness, and scholastic performance have been noted for those participating.  We have also seen a decrease in high risk self destructive behavior.
The Pegasus Program is an Educational Mentoring Program for Youth.  A STABLE ENVIRONMENT encourages Healthy Choices, Character Development, and Future Success.
HISTORY
The Pegasus Program was founded on January 1, 2001 to serve children in the surrounding area of Pierce County by providing an educational, mentoring program that meets children's emotional and physical needs.  Pierce County has few after school programs.  It has poverty (34% of our students qualify for free or reduced school lunches), a drug problem, a high teen pregnancy rate, and a large number of children suffering from mental illness.  The United Way of Pierce County stated that "children who are involved in after school activity are 47% less likely to be involved with drugs."  Research has found that "children who develop positive relationships with adults and have their discretionary time filled with worthwhile activity make better choices and become more successful adults."  According to the University of Washington the "number one reason for hospitalization of Children (in WA state ages 5-19 years) is Depression and Behavior Problems."
It is common Knowledge that children who are actively involved in after school activities and have a health connection with caring adults are less troubled and are much more likely to be successful later in life.  Providing mentoring and educational opportunities along with healthy recreational and animal husbandry activities can do a lot to support children's emotional and physical needs.
The Pegasus Program was founded to meet the needs of children by offering encouragement, recreation, a "wellness education", a chance to make friends, and healthy adult mentors.  The program originally involved horsemanship and horseback riding lessons.  We've branched out into other recreational and educational activities so that youth who might not be interested in riding horses could benefit from participation.  Mentoring children, improving their lives and helping them grow into healthy successful members of society is a win/win/win scenario.  The youth win, society wins and our volunteers benefit as well.  Several of our past program participants have had emotional or physical challenges, several have been deaf.  We feel from the feedback given by the youth and their parents that their Pegasus Program experience has helped participants move forward to taking on the challenge of integrating into society.  In the case of our deaf participants this involves living in a society which doesn't "speak" their language.   We are proud of them and happy we were there to help them fulfill their potential.
In 2008 the Pegasus Program provided an equestrian portion to a camp for the children of wounded warriors.  The camp sponsors relayed that the Pegasus Program's portion was the favorite activity offered.  That same year we were included in American Family Insurance's 2008 Annual Report.  We have also been included in United Way of Pierce County's Day of Caring.  We are very thankful for the support we have had from them, the community and individuals.  Our success is dependent on the generous help and support we have had and continue to receive from others.
We are looking forward to the future and are excited to see where it will lead.  You are welcome to join us on our journey.  It is sure to be an exciting and rewarding.
Margaret M. Mason, R.N., B.S.N.  Pegasus Program Executive Director
 Board of Directors
Vicki Forster (President)
Owner/Manager Northwind Kennels, Previously a Police Officer including K9. Avid Equestrian.
Margaret Eby (Secretary)
Over 15 years experience in Washington State Government ranging from clerical to program management. She has severed on several advisory boards & task forces. Graduated from University of Puget Sound & Cottey College.  Equestrian.
Sandi Gendreau (Treasurer)
Office Manager, Bookkeeper and Horsewoman
Margaret Mason (Executive Director)
R.N., B.S.N. Honors Graduate Pacific Lutheran University. Past Employment includes R.N.3  Child Study & Treatment Center,   Bethel School District School Nurse and R.N. 3 Nursing Supervisor Western State Psychiatric Hospital. Professional Equestrian (Rider, Trainer and Coach) having won 16 Regional and 5 National Championships.
Susan Giannini
Financial Planner/Advisor 23 years with Prudential Financial.  Graduate of the University of Florida. Past experience in community service programs includes: volunteer with the Florida Guaridan ad Litem program, support group facilitator with Safe Place Shelter, Olympia, WA.  Horse enthusiast/owner
Diane Harris (Director)
Equestrian Riding Master Degree from Meredith Manor College
Connie Strack (Director)
Web Site Manager 
MANY THANKS TO OUR CONTRIBUTORS!
 Gold Medal ($1000+)
**Pacific Rim Arab-Horse Assoc.**
**Brenda Slick**
**Sandi and Fred Gendreau Sr.**
**Cathy Greenland**
**Steeler, Inc.**
Silver Medal ($500+)
*

*Greater Pierce County Community Network **

**Mutual of Enumclaw **
** Nau Insurance **
**Gary & Nancy Long**
**Shireland Farm**
**Margaret Eby**
Bronze Medal ($250+)
**Lions Club of Spanaway**
Blue Ribbon ($100+)
**Griffin Place **
**Parkside Realty**
**Harriette Guenther **
** Diane Harris**
**Margaret McKinney**
Our Friends ($50+)
In-Kind Donations
**Corliss Resources**
**RFP Forest Products**
**Evergreen Equine Clinic**
**Vickie Forster **
**Margaret Eby**
**Mickie Hucke**
***The Boeing Company**
**Linda Schermerhorn**
***Mr. Rodney T. McLean**
**Shirley Coffee**
OPPORTUNITIES TO HELP
Want to make a difference in a Childs life?
Help them overcome obstacles in a character building activity. Your gift (of any amount) will help provide a "stable environment" for youth!
Our Friends – $50

Blue Ribbon – $100

Bronze Medal – $250

Silver Medal – $500

Gold Medal – $1000
Please make Tax Deductible Checks Payable to:
Pegasus Program, ID Number 91-21691
Pegasus Program
5525 264th St E
Graham, WA 98338
Gifts can also be made through the United Way of Pierce County (for information on how click here). Or by naming us in your donations to Washington State Combined Fund Drive <www.wa.gov/cfd >
Please bring the magic of horses to youth and see lives changed for good!
The Pegasus Program is a 501(c)3 non profit organization.
For other  opportunities to become involved please contact us.  Numerous volunteer opportunities are available.